For Thursday, March 30 and Friday, March 31 Axtell Community School will continue to use the alternate bus pick up points for the north and east route at the same locations and times. These bus drivers are Joey Thorell and Naomi Fritson. The south of Axtell route driven by Tina Silvers will for the most part be normal. Times may vary a little due to some of the county road conditions and the use of a altered route. The north and west of Axtell route driven by Kim Walz and various drivers is normal for the remainder of the week. If you have questions please contact Vicky Olson at the school main office to clarify today.

The golf meet scheduled for Thursday has been postponed. Details TBD. #WildcatWay

Good luck to all members competing at state FFA this week! The state convention runs from Wednesday March 29th - Friday March 31st! #WildcatWay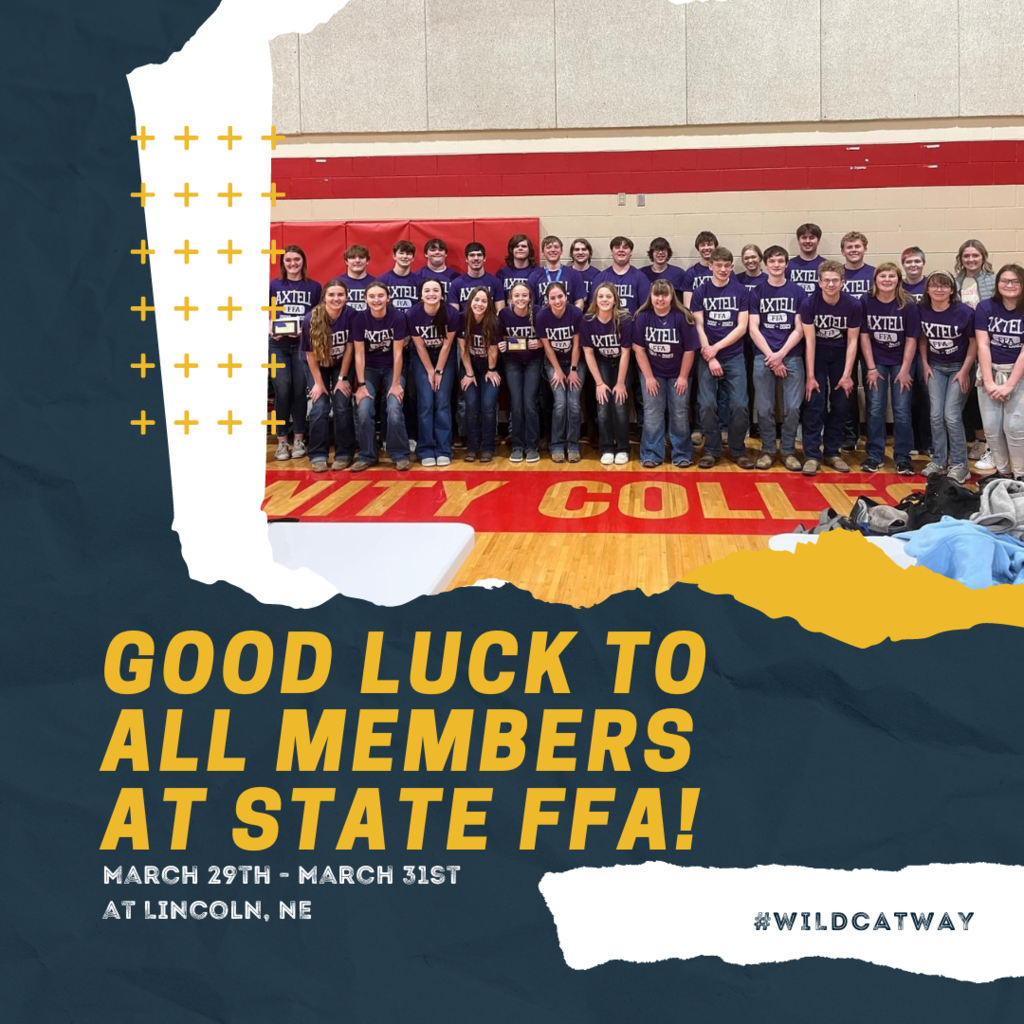 Today's Wildcat Senior Spotlight is Americ Bergstrom! #WildcatWay

Axtell Community School will use the bus route alternative pickup points Wednesday, March 29 for both AM and PM routes. The times and pickup points remain the same. The county roads north and east of Axtell remain impassable. On Thursday, March 30 we will begin using a combination of regular routes and alternative pickup points. More specific directions concerning this will be announced tomorrow morning.

This weeks updates: The Kenesaw track meet for today is cancelled. The Pleasanton Track Meet in Kearney is moved to Thursday. The Junior High track meet in Wilcox has a change in start, it will now start at 1:00 pm.

Friday's trackmeet at Kearney High has been MOVED to Thursday March 30th!! #WildcatWay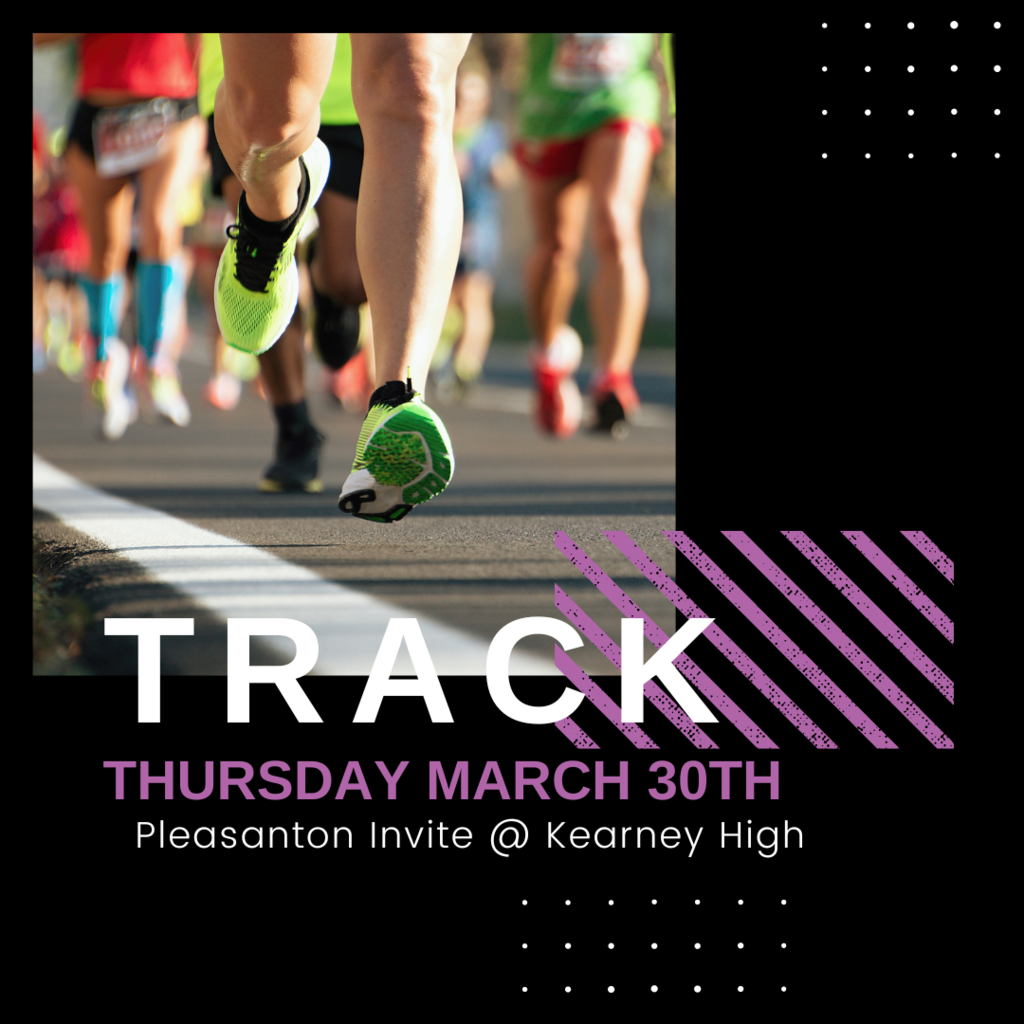 The Art Club would like to thank everyone who came and painted at the Family Pottery Painting Night, there were over 80 painters! It was fun to see how creative everyone was.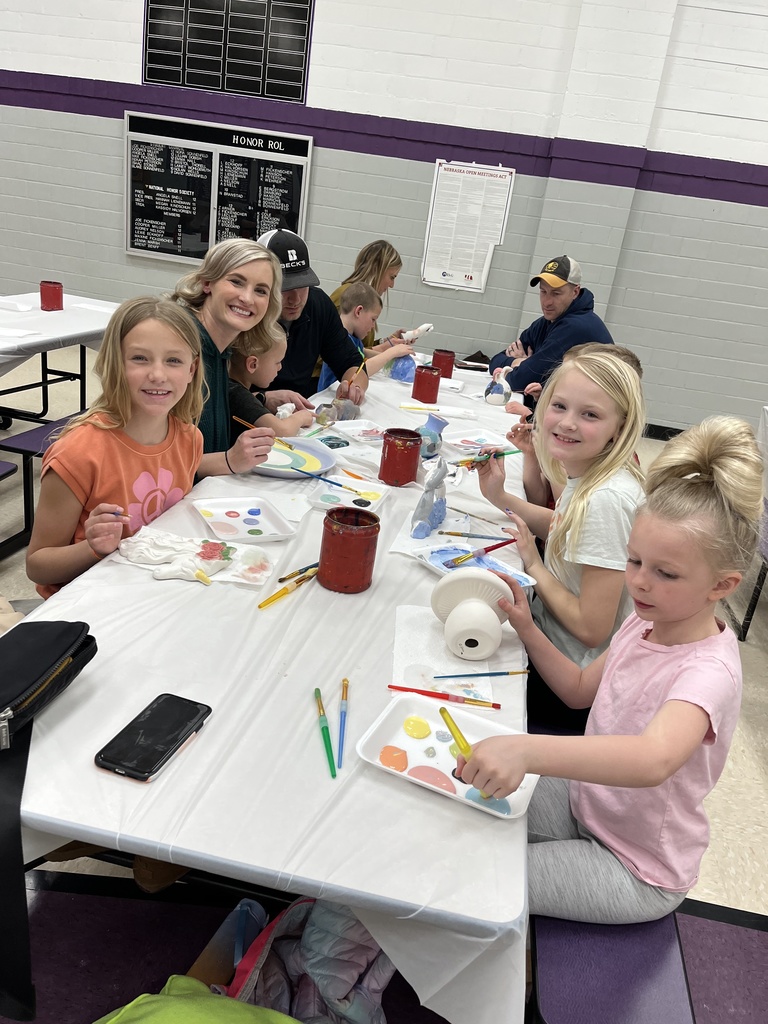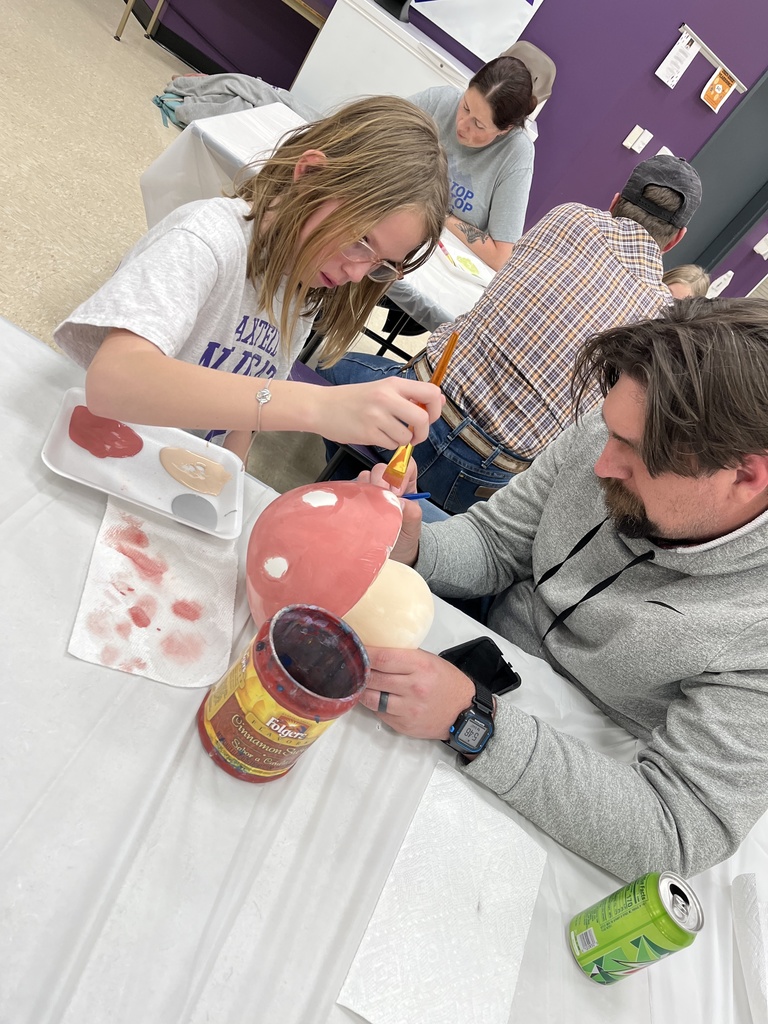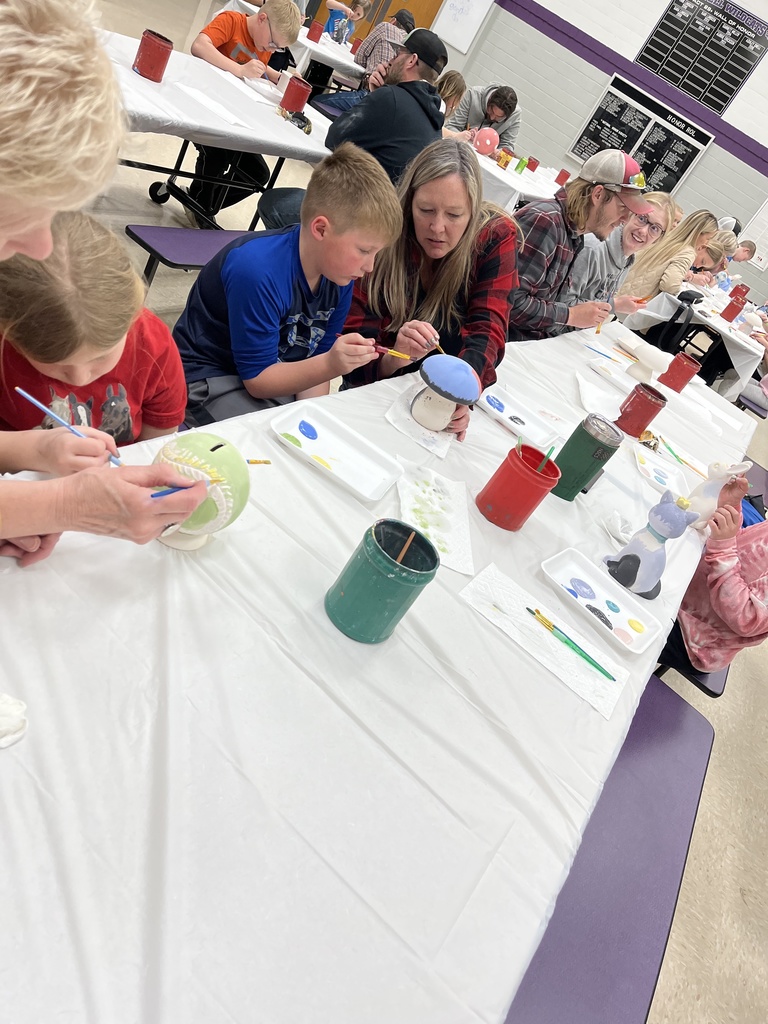 Tomorrow's trackmeet at Kenesaw has been cancelled.
Today's Wildcat Senior Spotlight is Angela Snell! #WildcatWay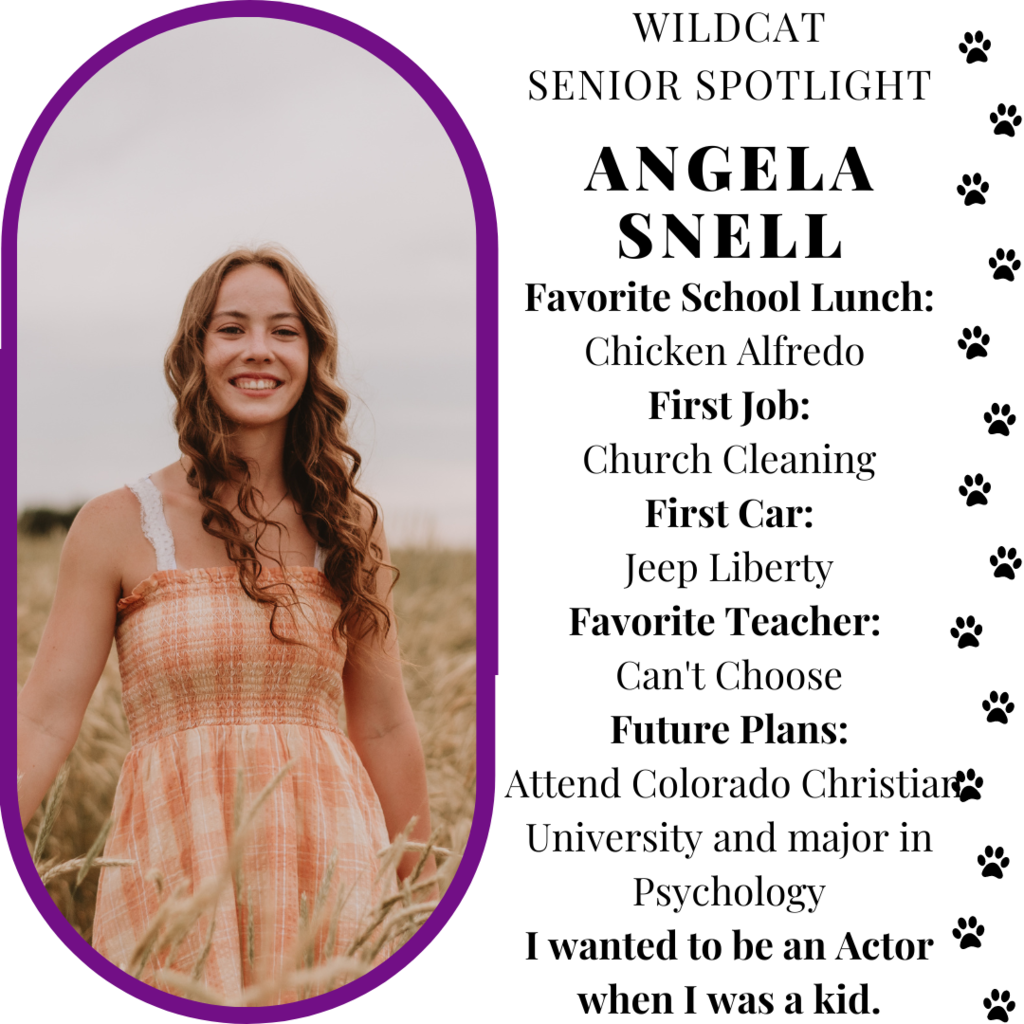 Here is this weeks upcoming activities! #WildcatWay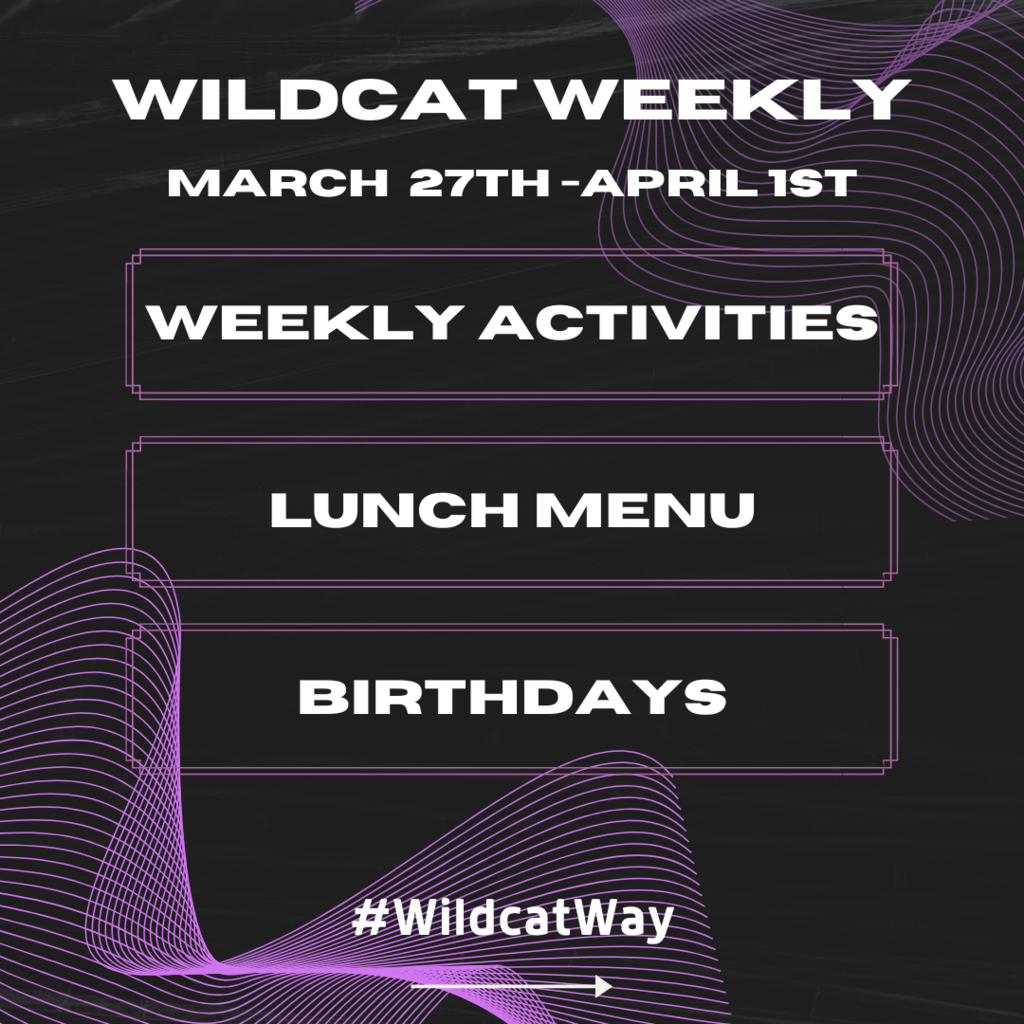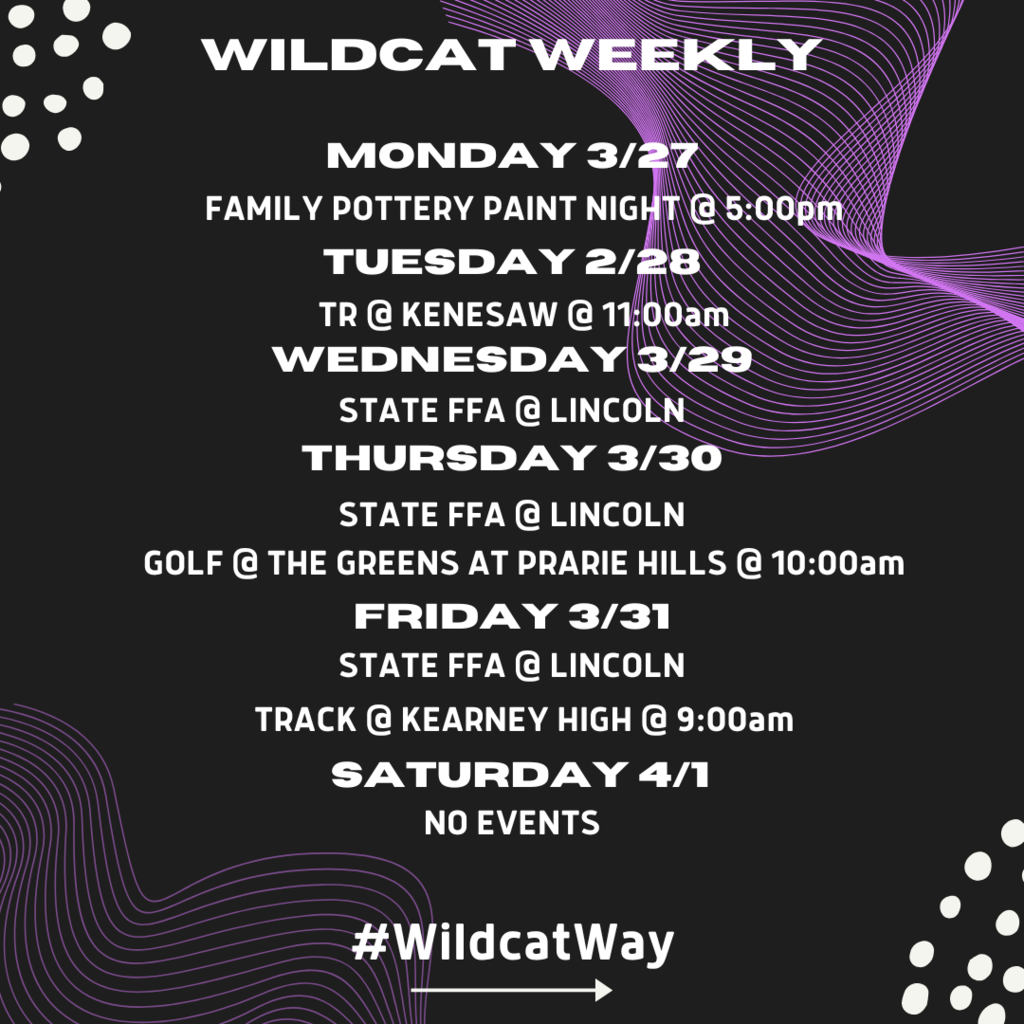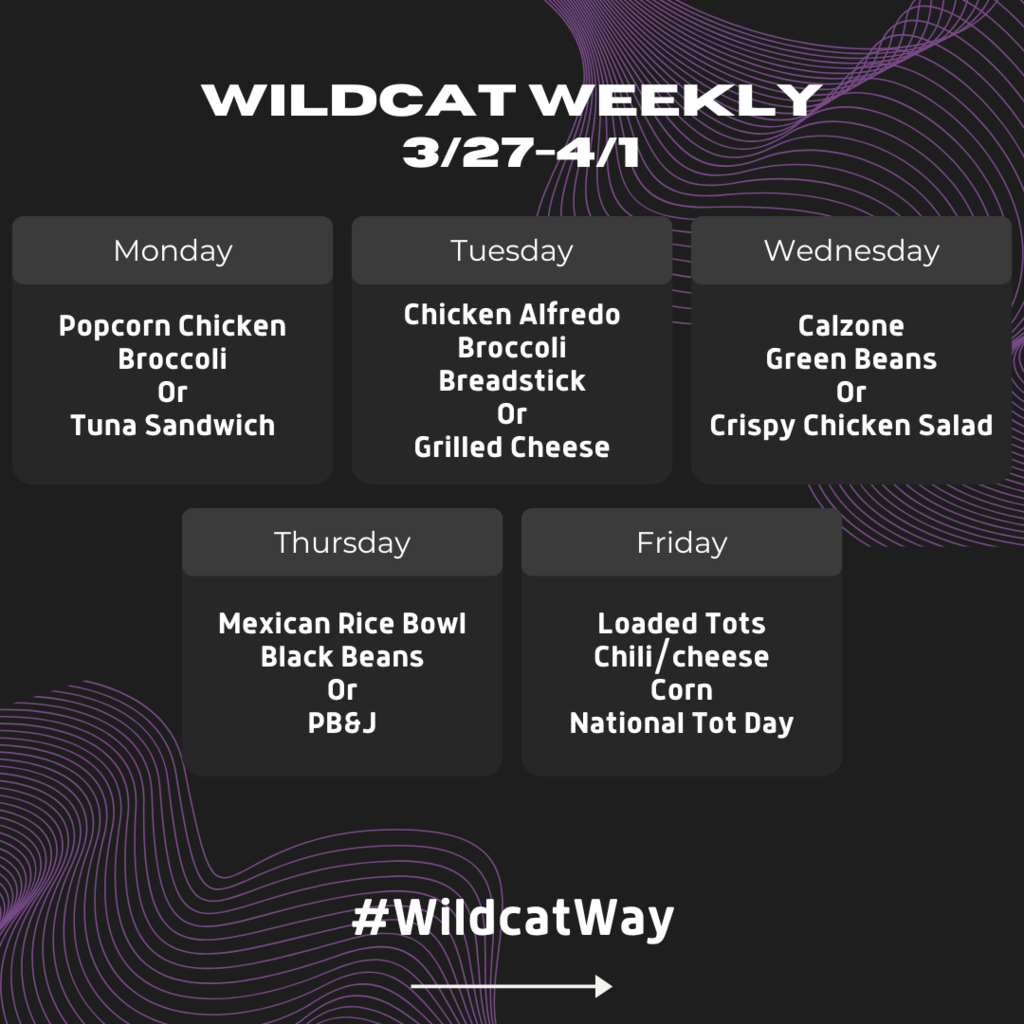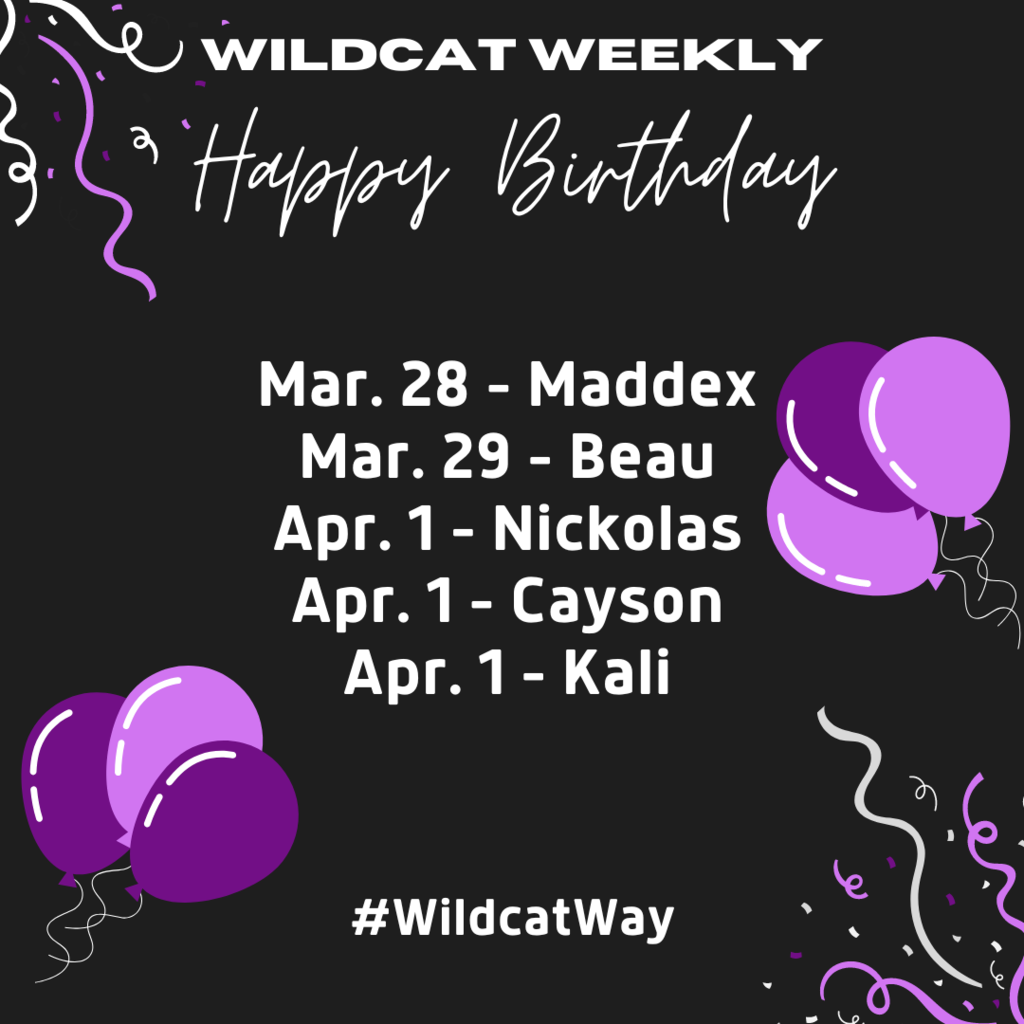 Axtell Community School will utilize bus route pick up points on Monday, March 27 and Tuesday, March 28 for both AM and PM routes. The pick up points are Funk School at 7:25 AM and 4:05 PM. Riverside Trailer Park at 7:20 AM and 4:00 PM. A & M Ag 7:35 AM and 4:10 PM. Bethany Lutheran at 7:30 AM and 4:00 PM. County roads are impassable at this time due to the winter storm.

Heads up! There was an error in the golf schedule. Next week on Thursday, March 30th, the golf team will compete at Prairie Hills. NOT on Friday as the schedule says. Go Cats!
Here is the Prom timeline for April 15, 2023 #WIldcatWay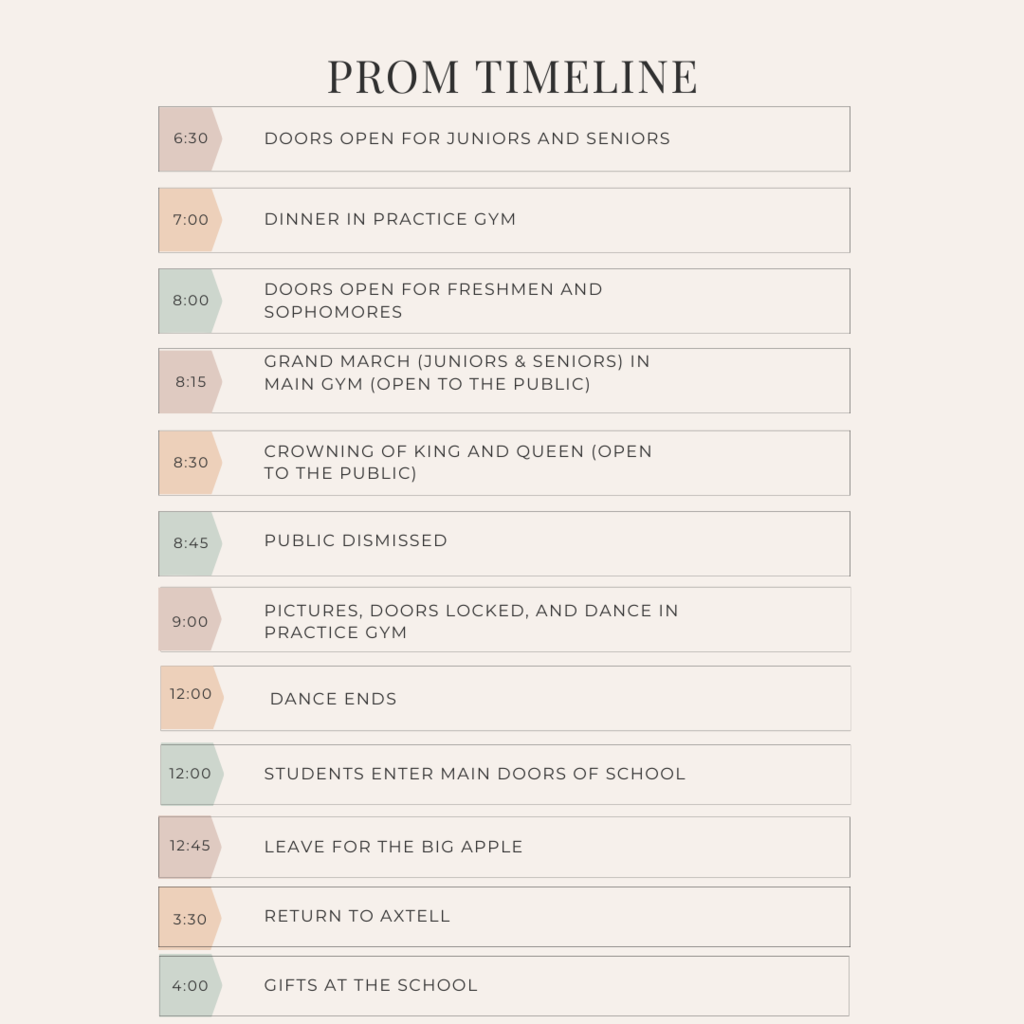 Loper Launch Enrichment Camp 2023, formerly PAWS University, will be on UNK campus from June 5th-30th, 2023. We have a large variety of classes (some classics and several new ones) for students who will be entering grades 1-8 next fall. Click the following link to see the class offerings.
https://www.unk.edu/loperlaunch/files/loper-launch-catalog.pdf
Good luck to the track team as they travel to Wilcox-Hildreth today. Meet starts at 10:00 AM.
Today's Wildcat Senior Spotlight is Mia Nickel! #WildcatWay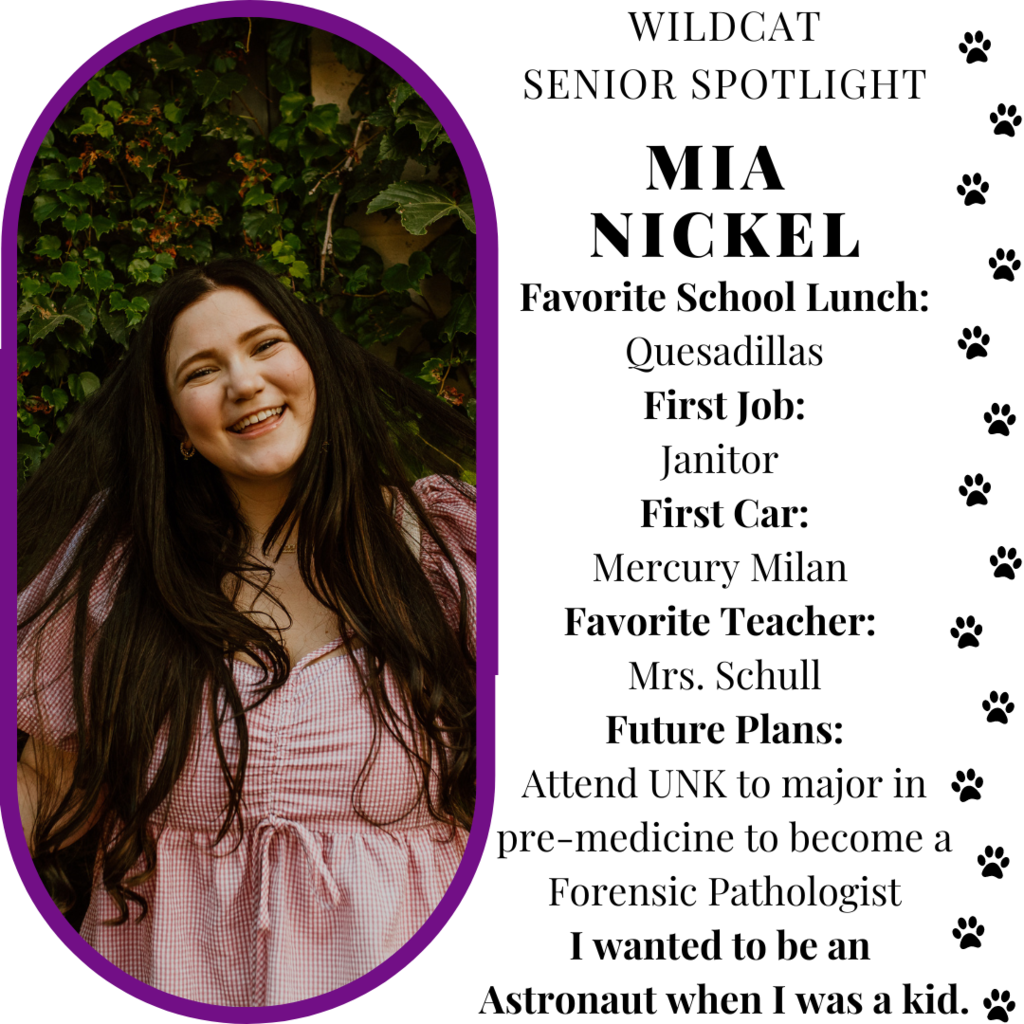 Class of 2030 celebrating Axtell's Excellent Rating at the school fun day! 💜🐾🖤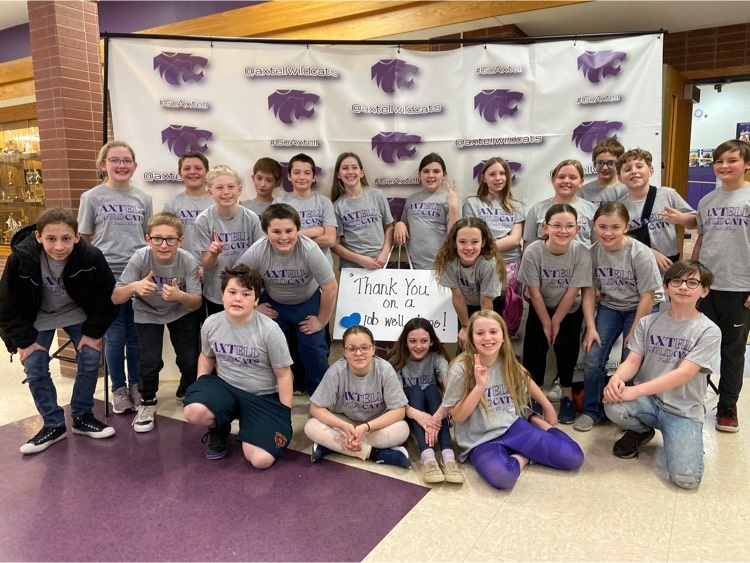 5th grade had so much fun learning about ag with the FFA members today! Thanks for having us!! 🐷🐽🐔🐣🐥🐐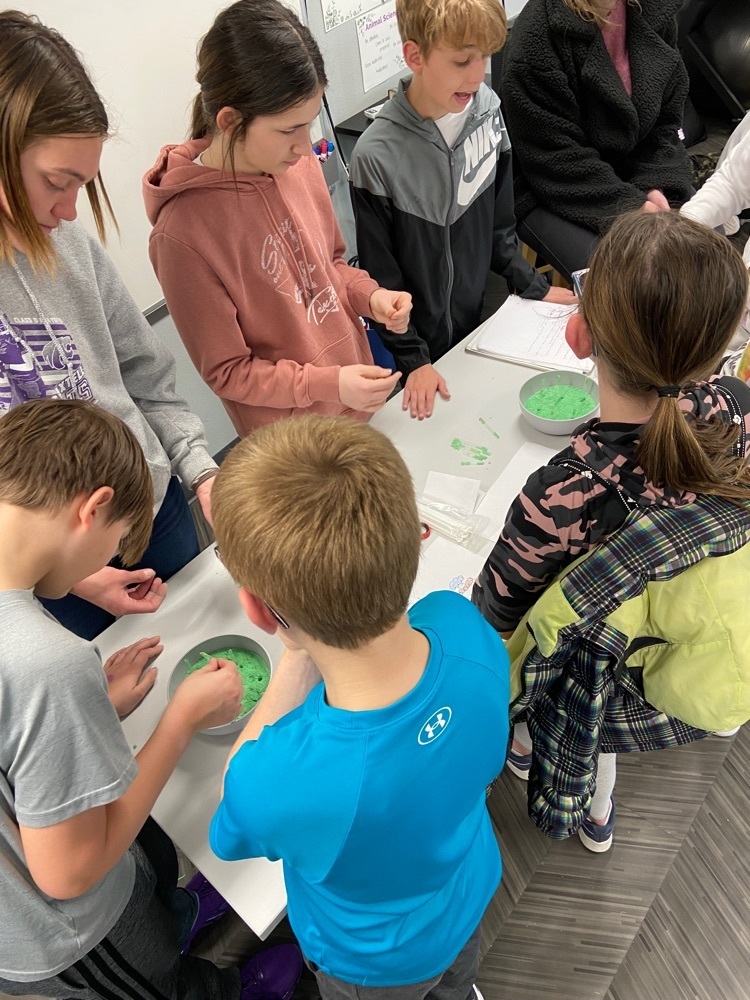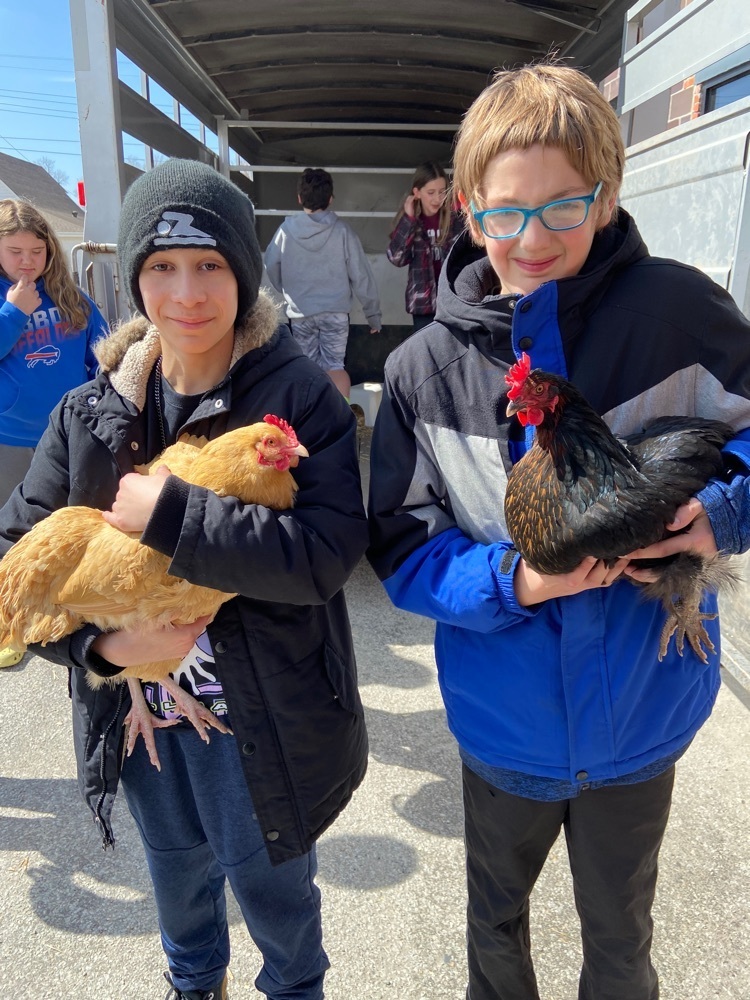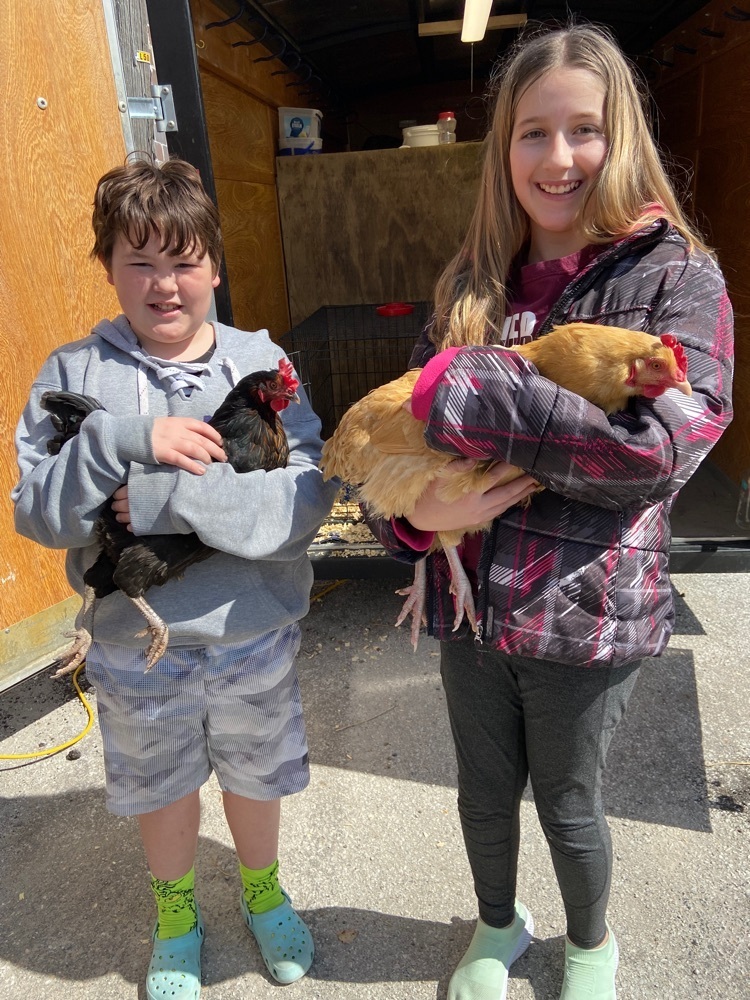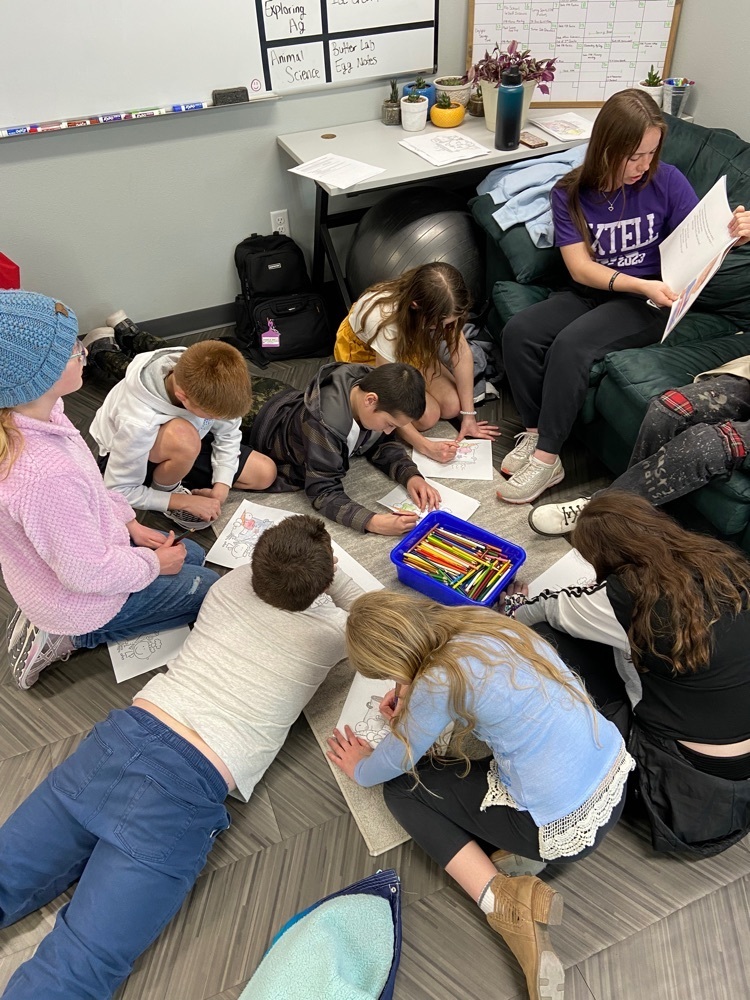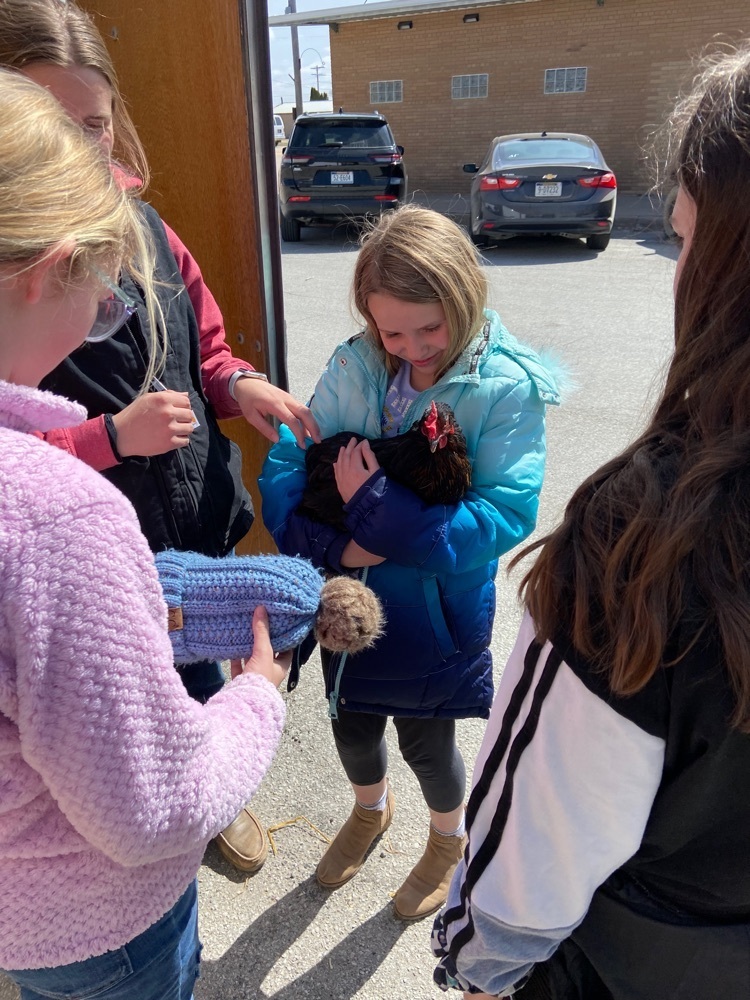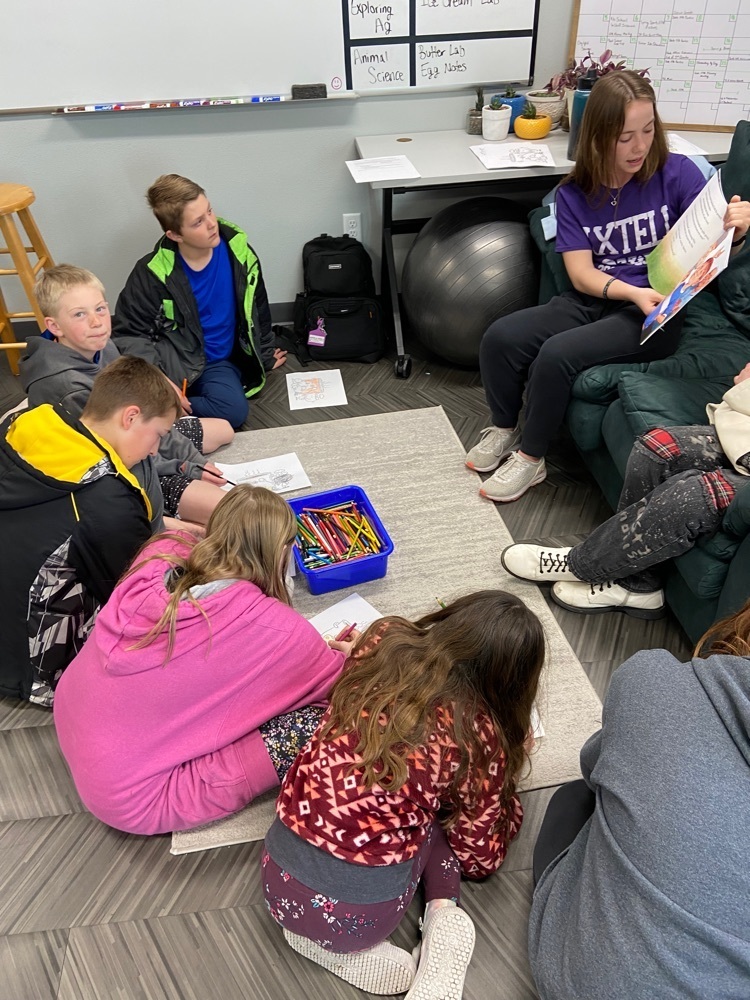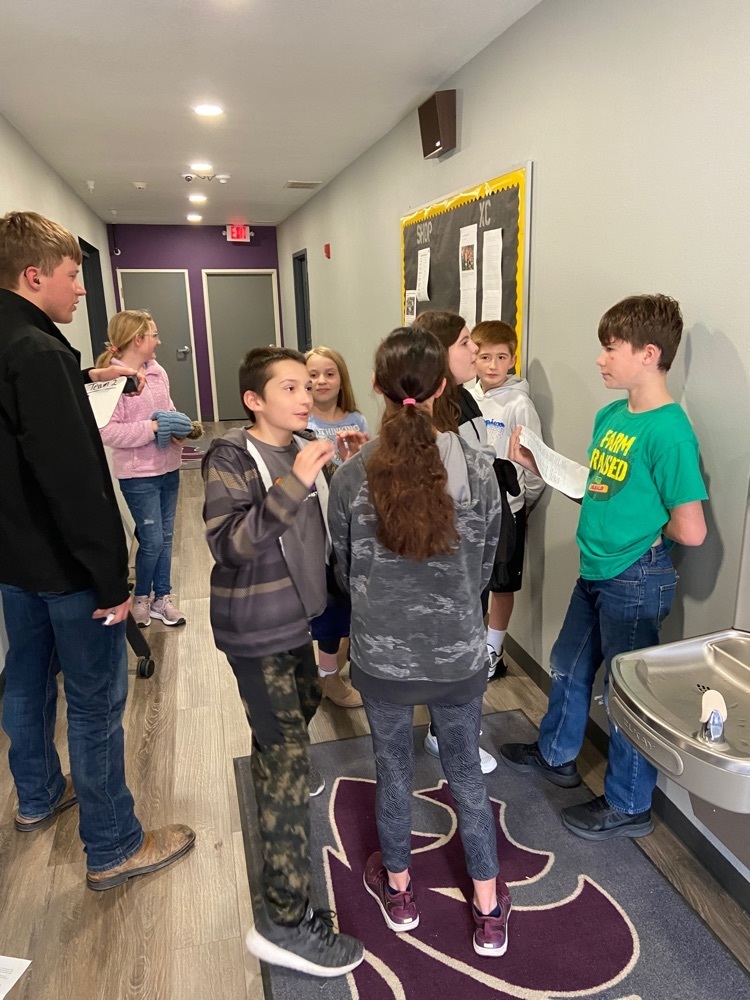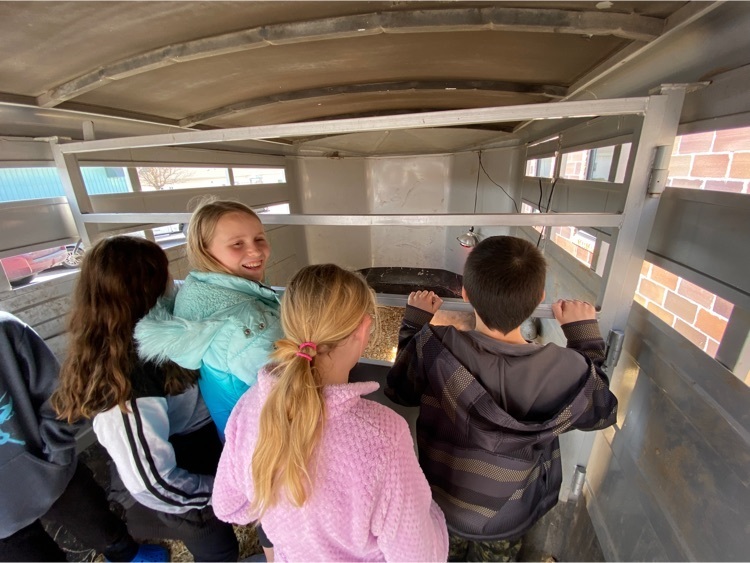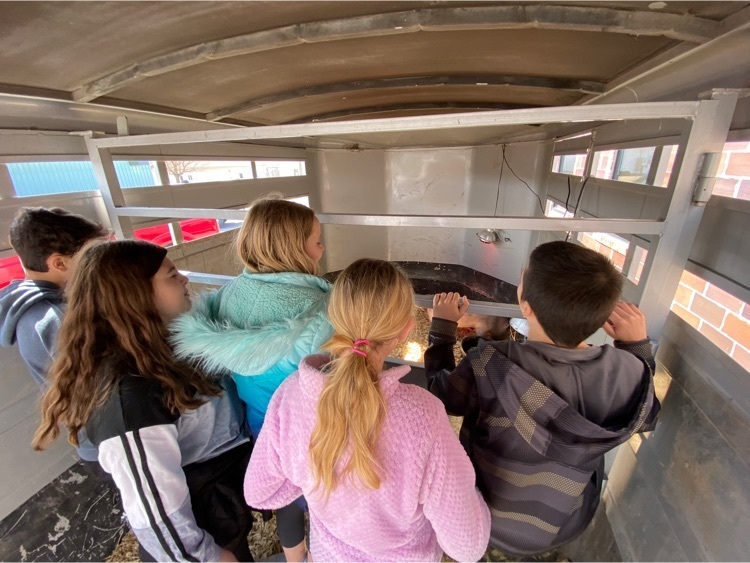 Congratulations to Angela Snell and Joe Fickenscher for receiving the NSAA Academic All-State Award in Speech! #WildcatWay